MG Motor Recruitment 2023 Open Campus Placement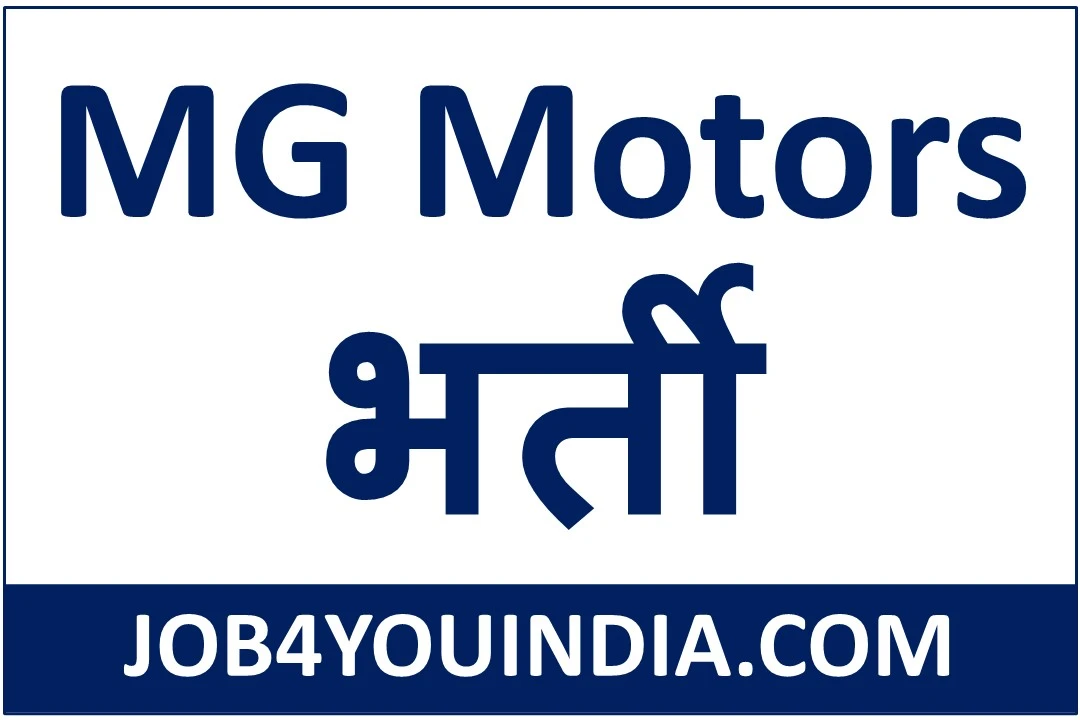 ब्रिटिश ऑटोमोबाइल कंपनी MG Motor के द्वारा कैंपस प्लेसमेंट का आयोजन करने का निर्णय लिया है। आयोजन 06 December 2023 को होगा और इस कॅम्पस प्लेसमेंट मे 12 वीं पास और आईटीआई टेक्निकल ट्रेड्स के लिए जॉब प्रदान किए जाएंगे।
ITI के उम्मीदवारों के लिए यह एक सुनहरा अवसर है क्योंकि एमजी मोटर जॉब प्रदान करने वाली कंपनियों में से एक है। यह कंपनी ऑटोमोबाइल उद्योग में एक बड़ा नाम है और वर्तमान में भारत में एक सक्रिय रूप से विकसित हो रहा है।
इस कैंपस प्लेसमेंट में, एमजी मोटर तकनीशियनों, अपरेंटिसेज और फ्रेशर्स के लिए नौकरियों का चयन करेगी। इस आयोजन के माध्यम से, ITI के छात्रों को अधिक संभावनाएं मिलेंगी जो उन्हें उनके करियर के लिए आगे बढ़ने में मदद करेंगी।
ITI Jobs Campus Placement 2023
Company Name: MG Motor India Pvt. Ltd
Job Location: Halol, Panchmahal, Gujarat
Post Name: Trainee
Working Time: 8 hrs
Eligible Criteria
Qualifications For Male Candidates 
Qualification:  ITI Pass
ITI Trade: Technical Trade Only
ITI Passing Year's: 2020, 2021 & 2022
Experience: 1 To 4 Year Work Experience
For Females:
Qualification: 12th Pass/ ITI Pass/ Graduation B. A./ B. Com
Experience: 1 To 4 Year's Work Experience
Age Limit
For Females: 18 To 28 Years, Weight Minimum 45KG, Height 150 CM.
For Male: 18 To 25 Years, Weight Minimum 50KG, Height 150 CM.
Gender: Male and Female
Facilities
1 Time Meal In Company Canteen, Tea, Breakfast, Transportation Free.
Hostel Accommodation and Meals Will be on Chargeable Basis.
Required Documents: 12th Mark Sheet, ITI Mark Sheet and certificate, Aadhar Card, Passport Size Photo, Bio-Data, Experience Letter.
Campus Placement Venue and Date
Interview Date: 06 December 2023 (Wednesday)
Time: 10:30 AM To 01:00 PM
Campus Venue: Govt. ITI Sanand – Viramgam Highway, Vasana (Eyawa), Sanand, Distt – Ahmedabad (Gujarat)
Notification: Click Here
---
Expired 
Interview Date: 17 October 2023 (Tuesday)
Time: 10:30 AM To 01:00 PM
Campus Venue: Behind ITI Kalol Rest House, Boru Turning Kalol, G: Panchmahal
Notification: Click Here
---
Venue: ITI (Godhra), Prabha Road, Opposite Modi Sanatorium, Godhra, Panchmahal
Date: 25 May 2023
Time: 10:00 AM to 1:00 PM
Notification: – Click Here
---
Venue: Govt ITI Jambughoda, Village Kharedivav Tehsil Jambughoda, Dist. Panchmahal (Gujarat)
Date: 25 April 2023
Time: 10:00 AM to 1:00 PM
---
Venue: ITI Kalol Bh Vishram Gruh, Boru Turning, Kalol G, Panchmahal
Date: 18 April 2023 Tuesday
Time: 10:00 AM to 1:00 PM
Notification: Click Here