Tata Motors Gujarat Recruitment 2023 | ITI Campus Placement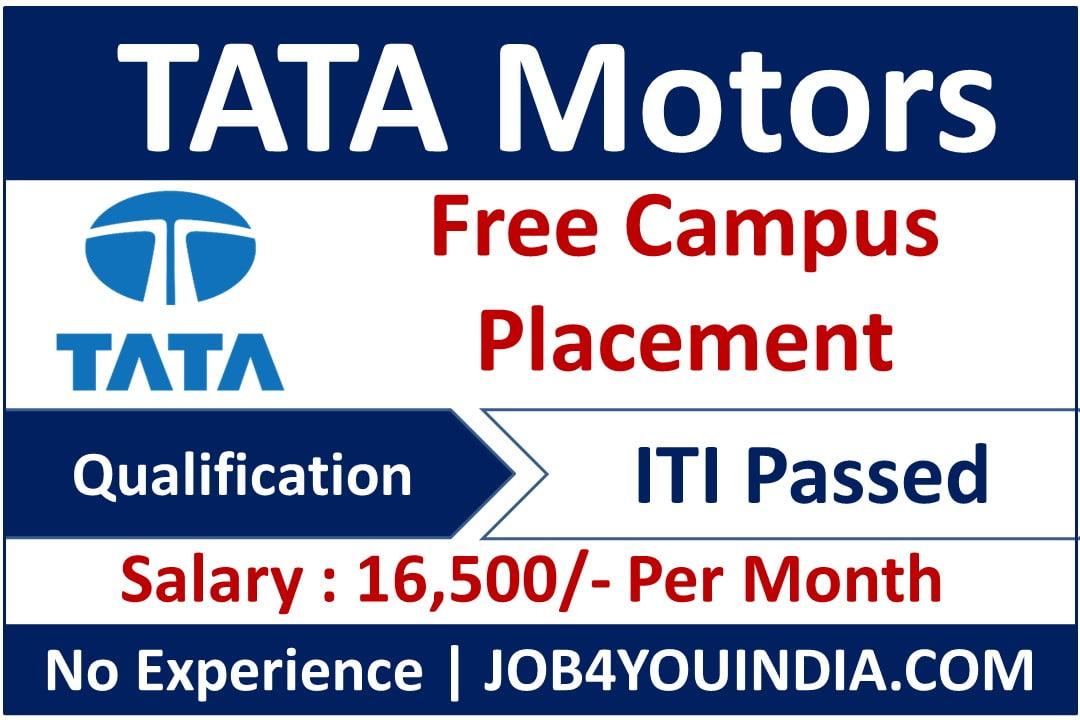 Company Name: Tata Motors Passenger Vehicles Ltd.
Job Location: Tata Motors Ltd. Gujarat (TMG), Rev. Survey No 1, North Kotpura, Sanand, Ahmedabad
Eligibility Criteria for Company Trainee
Qualification:  10th + ITI Pass Out
ITI Trade: – Fitter, Electrician, Welder, Turner, Diesel Mechanic, Tool & Die, PPO, Machinist, Painter, Motor Mechanic, Tractor Mechanic, COE (Automobile).
Age Limit: 18 to 28 Year
Minimum Experience: Fresher
Stipend / Salary and Other Benefits
Salary: – 16,500/- Per Month
Important Documents: – Resume, 10th or ITI Marksheet, Aadhar Card, Passport Size Photo, Covid-19 Certificate
Basic Medical Fitness
Minimum 50 Kg weight
18 to 25 BMI (Body mass index)
Eyesight and audiometry will be checked as per industry rules.
Open Campus Drive Details
Campus Venue: – Sant S. R. Baba ITI, Ara-Patna Road, Near Dav School, Dhanupara, Ara (Bihar)
Interview Date: – 21 March 2023
Time: – 08:30 AM to 04:00 PM
Notification: – Click Here
---
Expired
Campus Venue: – आयांश प्राइवेट आईटीआई, आरा रोड़ मठिया बिक्रमगंज, रोहतास बिहार
Interview Date: – 24 February 2023
Time: – 10:00 AM
Notification: – Click Here
---
Campus Venue: Govt ITI Begusarai, Bihar
Interview Date: 18 February 2023
Time: 09:00 AM
---
Campus Venue: Govt ITI Singrauli, Madhya Pradesh
Interview Date: 28 December 2022
Time: 09:00 AM
---
Campus Venue: Defance Private ITI Bhuna Road, Tohana, District Fatehabad Haryana
Interview Date: 29 July 2022
Time: 10:00 AM
Notification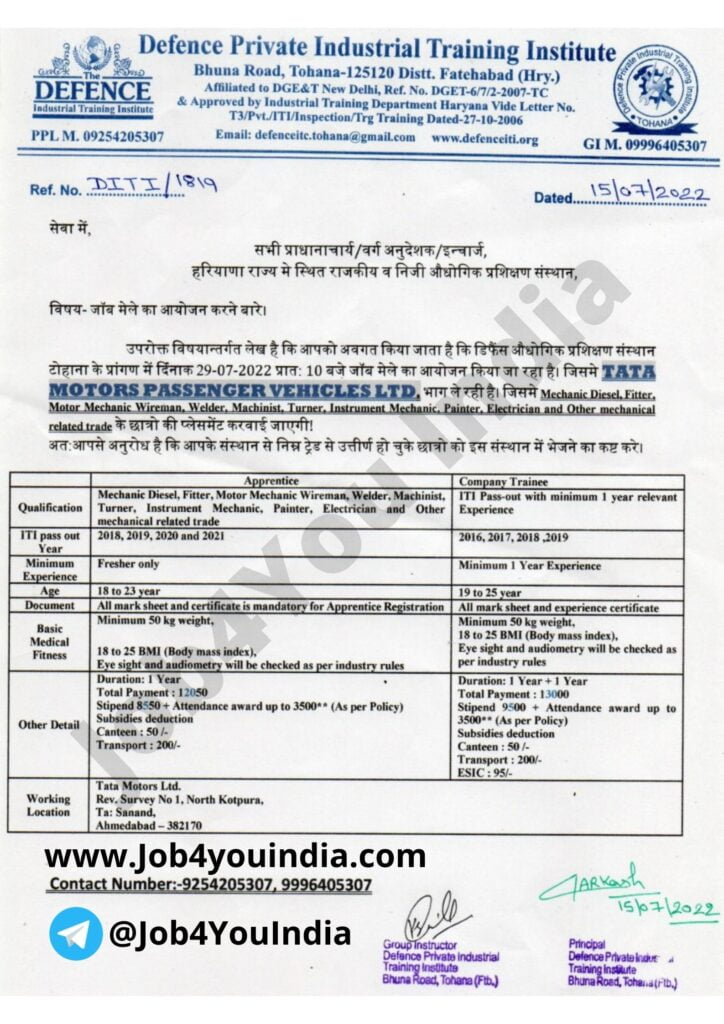 ---
Campus Place : Industrial Training Institute (ITI) – Talala, Ghusiya, Veraval Road, Opp. Shree D.M. Board School, Ghausiya, Gujarat
Interview Date :  26/07/2022
Reporting Time : 09:30 AM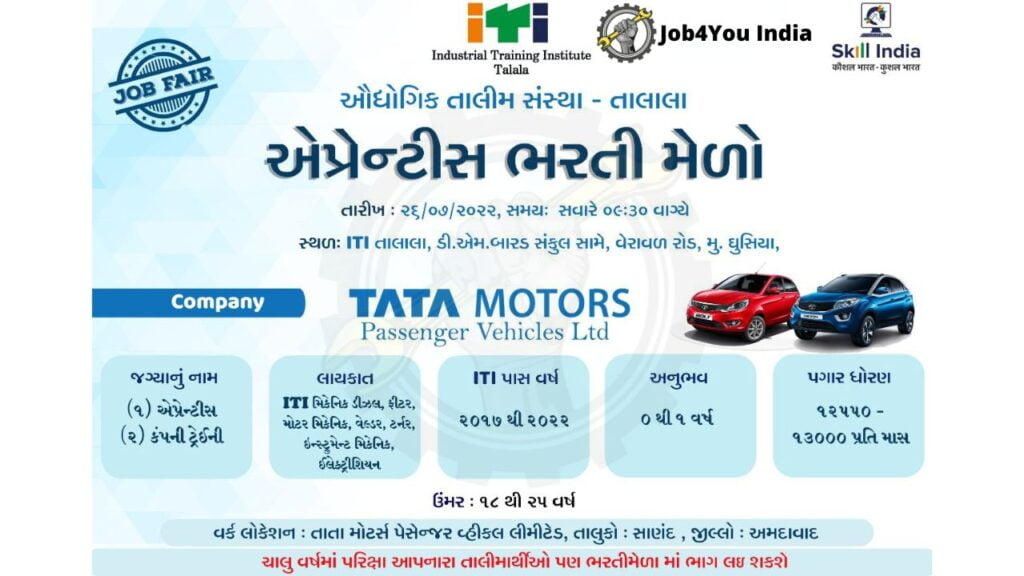 ---
Campus Venue : सतपुड़ा ITI भोपाल रोड़ भारत भारती बैतूल (मध्य प्रदेश)
Interview Date : 14/07/2022
Time : 09:30 AM
---
Campus Venue : KD Pvt. ITI Village Phulwaria Post Dhanauti Math, Siwan, Bihar
Interview Date : 16 June 2022
Time :  10:00 AM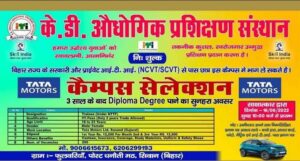 ---
Campus Venue : Baba Yogendra Dev Pvt. ITI Taramandal, Vivekpuram, Gorkhpur
Interview Date : 30/05/2022
Time : 09:00 AM
Campus Venue : Satpuda ITI Rewa Near Chorhata Thana Satna Road Rewa (M.P.) 486006
Campus Date : 26/03/2022
Time : 10:00 Am
Selection : Online Test & Interview