JCB ITI Jobs |JCB ITI Campus Placement 2023 | ITI Job In Jaipur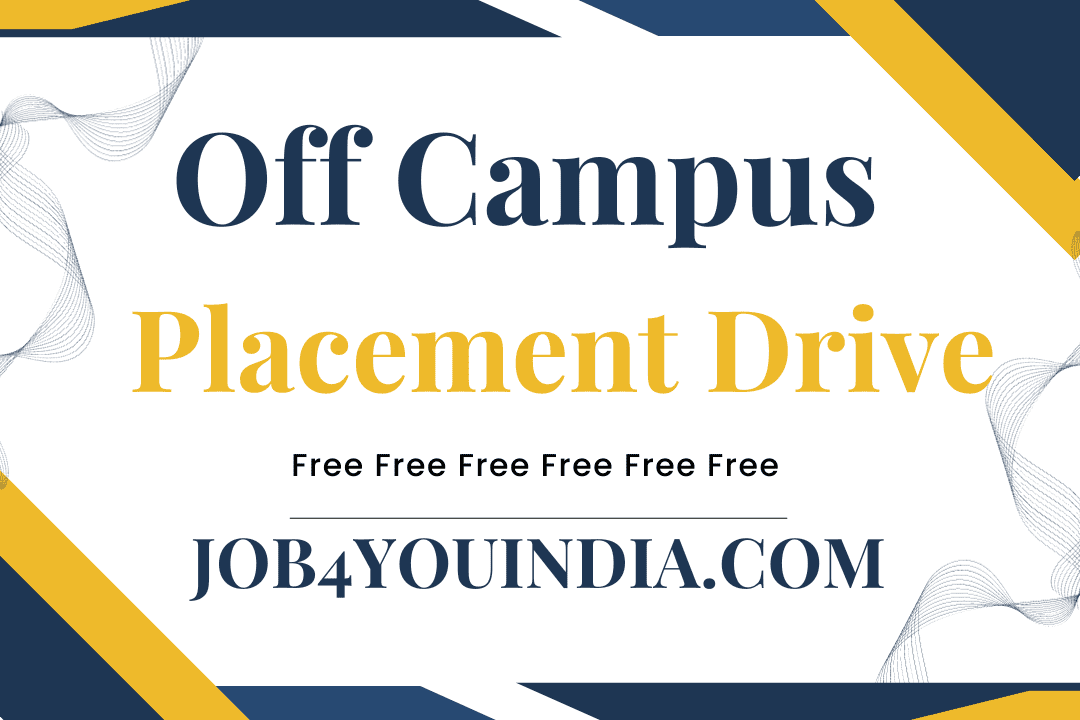 JCB India Recruitment 2023 : A placement camp is being organized for JCB India Limited, Jaipur starting on 13 December 2023 at 10 am at Government Industrial Training Institute, Naini, in which. all ITI passed candidates of all will be able to participate.
Company Name: JCB India Limited
Job Role: Apprentice and Technical Trainee
Job Location: Jaipur, Rajasthan
Job Duration: One Year
JCB ITI Jobs Eligible Criteria
Qualification: 
10th + ITI Pass
आईटीआई में न्यूनतम 60 प्रतिशत एवं 10वीं मे न्यूनतम 45 प्रतिशत अंक होना अनिवार्य है
ITI Pass out years: 2020, 2021, 2022 and 2023
ITI Trade: Fitter, Electrician, Welder, Turner, Machinist, Motor Mechanic, Diesel Mechanic, Refrigeration and air conditioning, Electronics mechanic, Tool and Die Mechanic, Wireman, Instrumentation Mechanic.
Experience
Apprentice: Freshers Candidates
Technical Trainee: 06 Month or Above In Relevant Industry/Apprenticeship
Gender: Male and Female both
Age Limit : 18 To 25 Year's
Salary and Other Benefits 
Apprentice: 12000/- Per Month Stipend
Technical Trainee: CTC 20,500/- Per Month
Other Benefits: Canteen, Transport
नोट :- 
सभी प्रशिक्षणार्थी अपना रिज्यूम पासपोर्ट साइज फोटो एवं दस्तावेजों की फोटो कॉपी साथ लेकर आए।
केंपस ड्राइव में सम्मिलित होने वाले उम्मीदवारों का किसी भी प्रकार का भत्ता नहीं दिया जाएगा।
सभी प्रशिक्षणार्थी मास्क लगावे एवं सोशल डिस्टेंस का पालन करें।
Campus Interview Details
Campus Date: – 13 December 2023
Reporting Time: – 10:00 AM
Campus Venue: – राजकीय गुरुकुल औद्योगिक प्रशिक्षण संस्थान, नैनी प्रयागराज
---
Expired 
Campus Date: – 08 November 2023
Reporting Time: – 10:00 AM
Campus Venue: – गुरुकुल औद्योगिक प्रशिक्षण संस्थान, मंगलम सिटी, कालवाड़ रोड, जयपुर
Online Registration: Apply Online
Notification: – Click here
---
Campus Date: – 27 October 2023
Reporting Time: – 10:00 AM
Campus Venue: – गुरुकुल औद्योगिक प्रशिक्षण संस्थान, मंगलम सिटी, कालवाड़ रोड, जयपुर
Notification: – Click here
---
Campus Date: – 22 June 2023
Reporting Time: – 10:00 AM
Campus Venue: – गुरुकुल औद्योगिक प्रशिक्षण संस्थान, मंगलम सिटी, कालवाड़ रोड, जयपुर
Online Registration: – Click Here
Notification: – Click here
---
Campus Date: – 21 August 2023
Reporting Time: – 10:00 AM
Campus Venue: – Govt. ITI Mathura
---
Campus Date: – 13 April 2023
Reporting Time: – 10:00 AM
Campus Venue: – गुरुकुल औद्योगिक प्रशिक्षण संस्थान, मंगलम सिटी, कालवाड़ रोड, जयपुर
Online Registration: – Click Here
---
Campus Date: – 23 February 2023
Reporting Time: – 09:30 AM
Venue: – Government ITI Kuchaman City Nagour
---
Campus Date: 17 February 2023
Reporting Time: 10:00 AM
Venue: गुरुकुल औद्योगिक प्रशिक्षण संस्थान, मंगलम सिटी, कालवाड़ रोड, जयपुर
Online Registrations: Click Here
---
Campus Date: 18 November 2022
Reporting Time: 09:00 AM
Venue: राजकीय औद्योगिक प्रशिक्षण संस्थान नालागढ़ (हिमाचल प्रदेश)
Online Registrations: Click Here
---
Campus Date: 07 Oct 2022
Reporting Time: 10:00 AM
Venue: राजकीय औद्योगिक प्रशिक्षण संस्थान, मक्सी रोड, उज्जैन मध्य प्रदेश
Notification: Click Here