ITI Campus Selection of TATA Motors | ITI Jobs 2023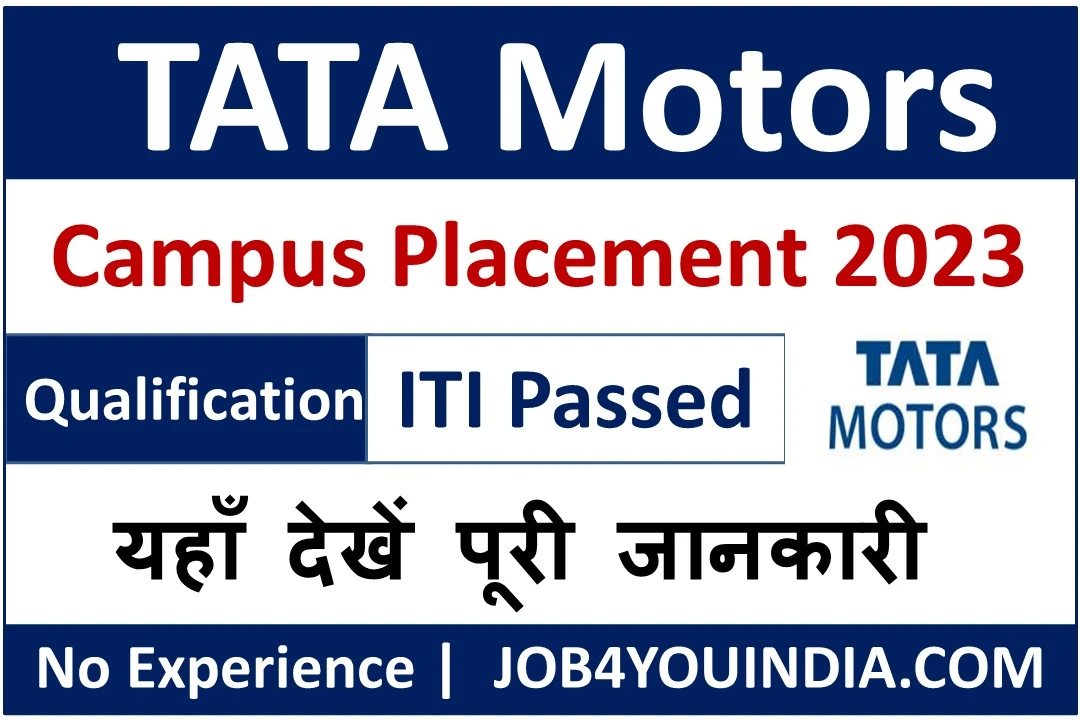 Campany Name: TATA Motors
Job Location: Jamshedpur – 831004, Jharkhand
Designation: Trainee, Apprentice Trinee
Eligible Criteria for Tata Motors Ltd.
Qualification: ITI Pass OR Inter Science
ITI Trades: MMV, Fitter, Turner, Machinist, Machinist Grinder, Instrument Mechanic, Wireman, Electrician, Electronics, Technician Mechatronics, Maintenance Mechanic. (All ITI Trade)
Gender: Male & Female Candidates
Age Limit: Minimum of 18 years and Maximum of 25 years
Salary & Benefits:
Stipend: ₹ 7500/- TO 12,000/- PM
PPE
Canteen and transport at subsidized rates.
Uniform
Insurance – GPA & GMA.
Required Documents
10th, 12th & ITI Marks Sheet Original
Resume
Aadhar Card
6 Passport Size Photos
Vaccination Certificate (2nd Dose Compulsory)
Campus Selection Address
Campus Selection Date: 04 September 2023 Time 10:00 AM
Campus Venue: Mahabodhi ITI Gaya Patna Mein Road, Kandi  Gaya – Bihar
Notification: Click Here
---
Expired
Campus Selection Date: 28 July 2023 Time 10:00 AM
Campus Venue: Mahabodhi ITI Kandi Nawada, Bithosarif, Gaya – Bihar
Notification: Click Here
---
Campus Selection Date: 28 June 2023 Time 10:00 AM
Campus Venue: Baliapur Institute of Technology Saharpura Baliapur Road, Sindari, Dhanbad Jharkhand
Notification: Click Here
---
Campus Selection Date: 24 June 2023 Time 09:30 AM
Campus Venue: Sujan Private ITI Rasalpur, Chakand Road, Gaya Bihar – 823003
Notification: Click Here